Searching for some fresh idea of things You can do in Krakow?
We are here to inspire You and show our offer of unusual things You can do in Krakow.
We are groups of locals who will show You Krakow from unique perspective.
We will also help You with transfers, accommodation, dinning and many more.
Just fill in non-binding book form at the bottom of the page.
FIND OUT WHAT WE CAN ORGANIZE FOR YOU IN KRAKOW

Have you ever participated in a party taking place in a vehicle moving around a city, on rails?
Have you ever threw such a party?
We can make it happen for you!
We will organise a party in a tram, tailored especially for you and according to all your wishes.
Explore Krakow from brand new perspective!

Krakow is located on a famous Vistula river. It flows gently through the strict city centre, providing citizens with calm area in the middle of the city that never really sleeps.
That's why we decided to organize parties there as well! Get on a boat, grab a drink and spend some quality time with your friends.
Unique sightseeing occasion and extraordinary party – in one package.
Tell us what you'd like on your party and we will provide.
See you on deck, sailor!

Looking for a more active way of spending your time in Krakow but you'd rather not get any injuries? Try bumperball (also known as bumper football or soccer)!
It's a fun and safe activity for all generations. Get in your own ball, bump your enemies and score a goal for your team, or just have fun bumping the other one – it's that simple.
Every bumperball game is both spectacular and funny as hell. No athlete condition needed.

Surprise your friends with an invitation to unusual club… on wheels!
We invite you to visit our clubbing bus, where you'll find a DJ, bar, dance floor and everything else that's essential for a great party.
The experience is fully customizable – you decide the music, the drinks and general theme. And you surely won't be late to your party because of traffic 🙂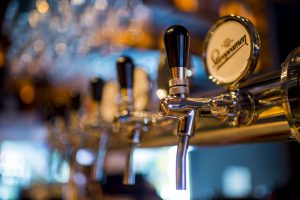 If you're a connoisseur of beer or other tasty beverages you should definitely go on a pub crawl with us.
Only best establishments, only best drinks and you'll spend some time and money in places where locals spend them.
Authentic experience and great fun guaranteed!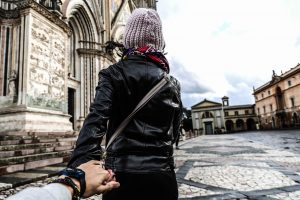 Prefer activities where you have to both think and move? You should definitely try our urban games!
Krakow is a beautiful and mysterious, even mystical place. Can you find your way through it and solve the mysteries and riddles that will get you to your goal?
Sightsee. Solve puzzles. Learn history. Finish the game and fall in love with Krakow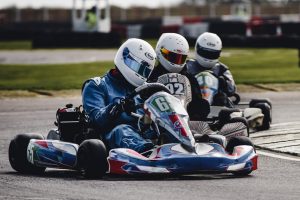 Go-Karting in Krakow – if you're ready to race then we're ready for you.
Spend the afternoon letting loose in turbo-charged go-karts in one of the best Krakow indoor venues with 450m long track, 8 karts racing simultaneously and printed list of places everyone of You took.
And for the winners there is also bar to celebrate.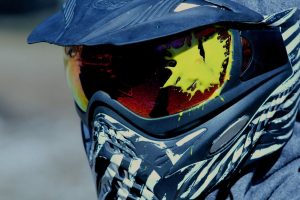 Your friends are in a mood for little rivalry? Fond of military? Show them who's the real commando in a friendly match of paintball.
Numerous locations such as forests, abandoned warehouses and military grounds await for some paint-shooting.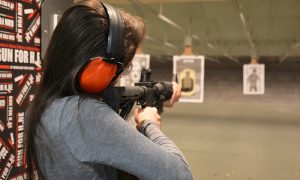 Shooting firearms in safe environment is an agitating experience, even (or maybe especially) if you're not a gun nut.
Shooting Range experience will allow you to try different handguns, rifles and machine guns under the watchful eye of professional instructor.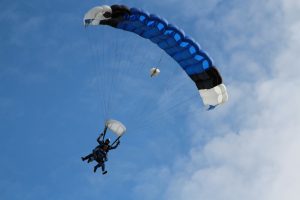 Something definitely not for the faint of heart.
Parachuting is an adrenaline-pumping and unforgettable activity. Scenery seen from a bird's eye view is an additional bonus, but it probably won't be easy to focus on it 🙂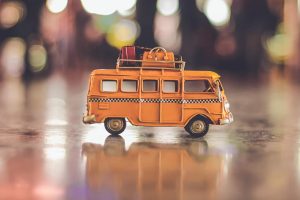 We will be happy to provide you with rides from and to airport, and any other places if you'd like to travel outside of Krakow.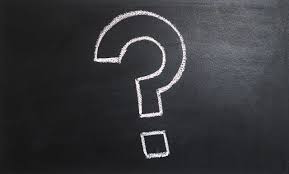 We`ll help You organize many other atractions, just tell us what You have in mind.
+48 667 137 271 - CHRIS
+48 727 909 009 - DAWID
contact@trampartypoland.com

BOOKING FORM
Contact us!
We'll help you to choose the best configuration!
We would like to hear from you and help you organize a fantastic time!